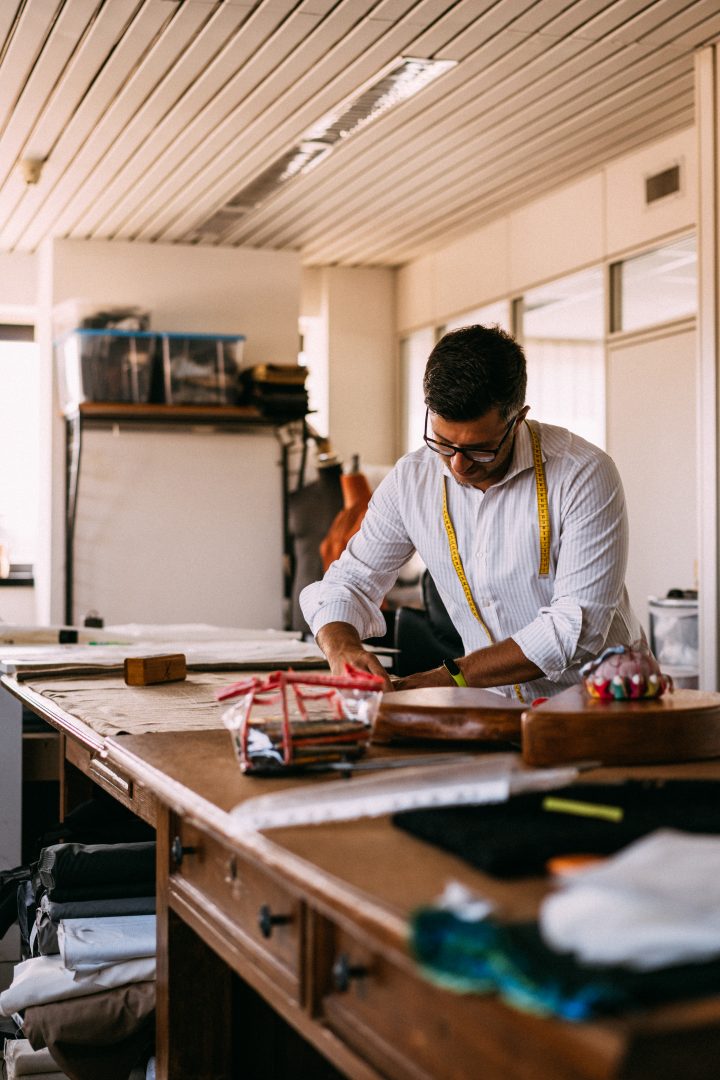 Tailoring, in addition to being a noble profession, is also a tool to achieve and sharpen the style and elegance of men and women. My way of seeing this art certainly derives from the classic style, of which Italians are masters, to which I have added my personal touch made of colors, fabrics and particular models; considering my background as a fashion designer, no less important is the parallelism with trends and fashion itself, which are taken into consideration in the design and creation of personalized garments.
The garments made are the result of a creative process that goes from the design of the figure to the craftsmanship, through the creation of the pattern and the cutting of the fabric.
The process involves a minimum of 2 tests, in which defects are eliminated, details are taken care of and the customer becomes aware of the quality and work that leads to the final result.